I want to awesom-ize your business by raising your credibility, increasing your visibility, and multiplying your income with more clients, higher fees and passive income streams. To do this, you need to write an excellent book. To write your excellent book, you need to activate your writing super powers.
When you activate your writing super powers, you will learn to:
Let your writing flow easily out of you
Turn your writing demons into muses
Become a fearless writer
When you activate your writing super powers, your super powers will help you:
Develop an authentic writing voice so your book can truly showcase you
Alchemize your experience, education, & knowledge into your unique wisdom
Identify your deepest mission and message
Step you up and into your visionary-ness
Activating your writing super powers is the first step in igniting your inner author, unsticking your stuck, and firing up your book
Come ready to jump in and write on!
Sakada gr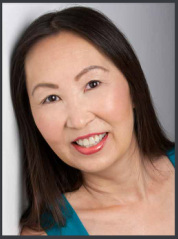 aduated in 2000 with her MFA in Creative Writing from Antioch Universit
y. Her B.A. from the University of Michigan is in Journalism.  After teaching in university graduate and undergraduate programs, she started working with private coaching clients, which led to the development of the Write Your Book program. She is the author of Write Your Book and Into a Long Curl. Her forthcoming books are The Poetics of Energy and Spiritual C.